About Rotokauri
Rotokauri Rise is Hamilton's newest residential development. Located five minutes from Te Awa, The Base, Rotokauri Rise will encompass nearly 900 sections, with the first 131 sections due for delivery early 2018.
Rotokauri Rise will also incorporate three park areas and several wetlands, providing recreation opportunities to play, walk or just enjoy the stunning Waikato view.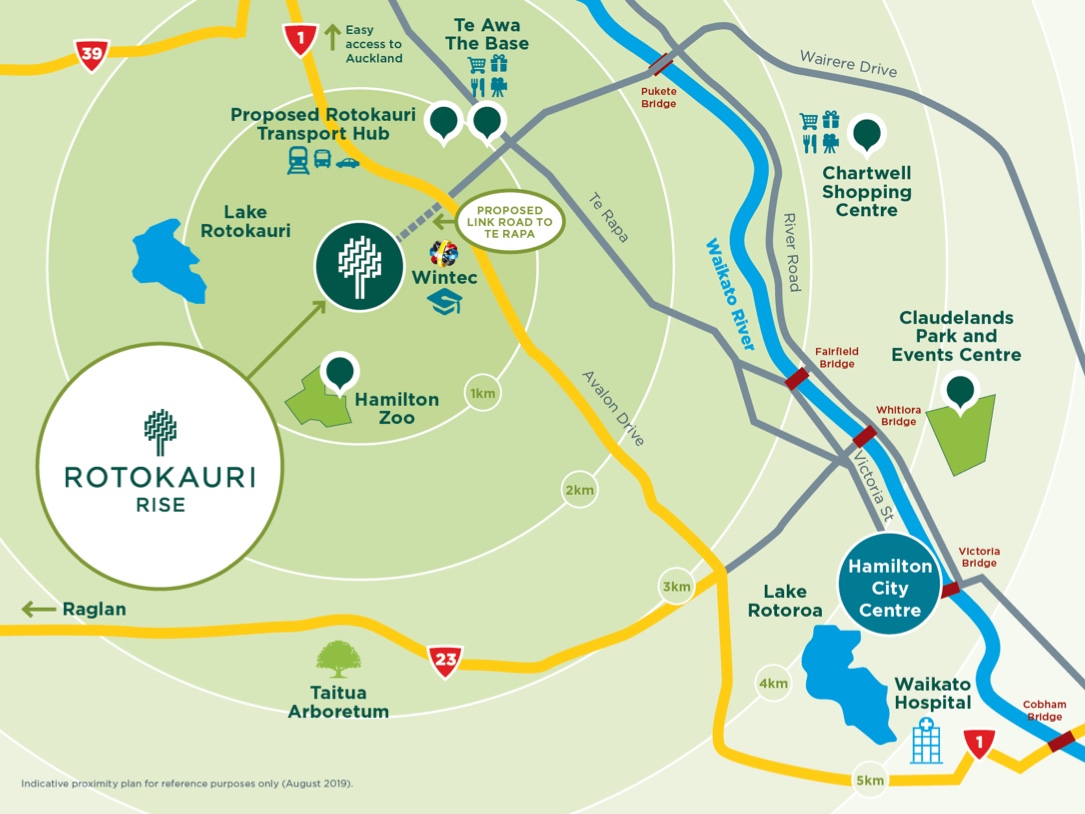 Who's Involved?
Tainui Group Holdings (TGH), the Commercial arm of Waikato-Tainui has a 70 per cent share in joint venture Rotokauri Development Limited while the other 30 per cent is owned by Callum Brae Lugton's Limited, headed by developers Malcolm MacDonald and David Lugton. TGH has already developed nearly 1,000 residential sections around Hamilton over the last 15 years solely or with development partners. The Rotokauri Rise subdivision builds on the TGH and Callum Brae partnership that began in several years ago with the Huntington subdivision.
House and land packages or land only sections at Rotokauri Rise are selling now. As the subdivision progresses, it will include 3 wetland areas, a playpark, retail centre and there will be a mixture of housing density through the development, with larger sections on the ridgelines and increasing density toward the urban centre.