Park and ride site picked for north Hamilton
Published: December 08, 2017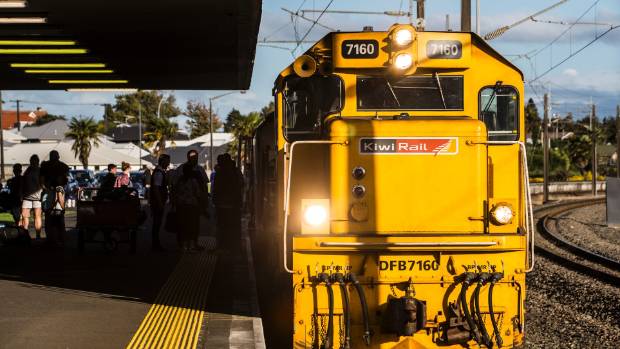 A patch of north Hamilton land has been snatched up for a park and ride by The Base.
The $6.4 million Rotokauri land was already under a conditional contract when it came back to Hamilton City councillors on Thursday.
There was a warning they had to decide fast if they wanted to go unconditional – and they did, but they still have to work out where the money will come from.
Councillors voted 11-1 to go ahead with the purchase, with councillor Garry Mallett the lone dissenting voice.
"This was the last piece of commercial land abutting the rail line and Tasman Road in the back," Cr Dave Macpherson said in debate.
"If we don't get that, there's no other land in that area to do it."
The site is about 2.1 hectares and would be used for bus and rail transport, councillors heard.
Buying it will cost council $6.4m and would protect the space for a future park and ride.
While there's no money for it in Mayor Andrew King's budget proposal, council doesn't have to settle until December 2018.
Council could also sell the land again if it's not needed, general manager of city infrastructure Chris Allen told councillors.
By the time council has to hand over the cash it will have more information on the potential for commuter rail, Macpherson said.
"It's as safe a bet as you can ever have with land," he said.
"This is about deciding to keep our options open to have a rail stop in the north of the city."
People who live in the northeast aren't keen to go back through the city to Frankton to get to the existing station, he said.
Buying the land is simple planning for the city's future, Cr Geoff Taylor said.
"It's not glamorous, there's no instant gratification here, but I think it's the right thing to do."
He thought the commuter service would happen and the park and ride would be needed.
"To me, there's not really too much to talk about. You have got to do it."
Deputy Mayor Martin Gallagher gave an impassioned call to action, saying this had been talked about for years.
"Folks, this is the time for vision … This is actually a very historic day if we approve this."
Cr Leo Tooman was less enthusiastic and hoped there would be a charge on the car park.
He calculated council would have paid about $10,000 for each space "which seems to me to be a hell of a lot of money".
He also thought drivers would be likely to drive to Mercer and board the train there, but said it should be easy to sell the land again if needed.
Cr Paula Southgate didn't like the timing and said the deal felt rushed.
She also questioned whether they could be adding too many stops, if it would be better situated elsewhere, and whether other councils around the region should contribute.
If the rail proposal had been about freight, Cr Garry Mallett said he would have been very supportive.
"I have grave doubts about the commuter side of things because we have tried it before and it hasn't worked," he said.
"I'm also less concerned but there is a concern that … we're effectively land banking."
An initial spend of $682,000 could be balanced by putting off a project on roading upgrades in Rotokauri, a staff report said.
The rest of the money would have to be factored into the long-term plan which councillors are debating.
The settlement date for the purchase is in December 2018.
Council may be able to get an NZ Transport Agency subsidy, the report said, but the Government is still developing its policy on rail.
Source: https://www.stuff.co.nz/waikato-times/news/99651200/Park-and-ride-site-picked-for-north-Hamilton
<< Go Back